With the severity of the coronavirus (COVID-19) continuing to develop quickly, we are recommending that all town centre businesses increase their promotion of good hygiene for staff and customers – this might include additional handwashing facilities or alcohol-based hand rub at entrances/exits, extra bins for the disposal of tissues and prominent posters reinforcing cleanliness (a link to some poster templates to use is below). Public/customer-facing businesses may also wish to consider powerful virucidal disinfectant.
Download our business support guide
For the latest official guidance, here are some useful links
More specific guidance in relation to employees, employers and businesses
Plan to change your working processes
Now is the time for businesses to be planning for worst case scenarios and contingencies. Some useful things to consider:
How you will manage staff shortages
Can you operate on skeleton staff if needed?
Implement home working (where possible)
Consider split shifts to cover your essential operations and services
Consider split working, operating a Team A and Team B principle with alternating home working
Use technology to limit face-to-face contact (video meetings, self-service options and online retail)
Do you need to vary the working hours of your employees?
Plan for additional training of employees to cover sickness
Do your risk assessments need reviewing with fewer employees?
More useful advice and guidance around employment law is available from the CIPD HERE.
Government guidance is changing regularly – please refer to some of these useful links to stay on top of any key messages and advice.
Support for Businesses
Updated 18.03.2020
Following the announcement last night regarding loans and grants available for small businesses in the wake of the Coronavirus, the government have set up a helpline: https://www.gov.uk/business-support-helpline
Business Support Helpline (England)
Telephone: 0300 456 3565
Monday to Friday, 9 am to 6pm
Find up to date information on support for businesses online: gov.uk/guidance-to-employers-and-businesses-about-covid-19
The Chancellor has set out a package of temporary measures to support public services, people and businesses through this period of disruption caused by COVID-19, including:
a statutory sick pay relief package for SMEs
the government will work with employers over the coming months to set up the statutory sick pay repayment mechanism for employers as soon as possible
a 12-month business rates holiday for all retail, hospitality and leisure businesses in England
Any enquiries on eligibility for, or provision of, the rate reliefs should be directed to the relevant local authority. Guidance for local authorities on the business rates holiday will be published by 20 March
small business grant funding of £10,000 for all business in receipt of small business rate relief or rural rate relief
If your business is eligible for SBRR or rural rate relief, you will be contacted by your local authority – you do not need to apply. Funding for the scheme will be provided to local authorities by government in early April. Guidance for local authorities on the scheme will be provided shortly.
grant funding of £25,000 for retail, hospitality and leisure businesses with property with a rateable value between £15,000 and £51,000
The Coronavirus Business Interruption Loan Scheme to support long-term viable businesses who may need to respond to cash-flow pressures by seeking additional finance
The HMRC Time To Pay Scheme will support all businesses and self-employed people in financial distress and with outstanding tax liabilities.
HMRC Time To Pay arrangements are agreed on a case-by-case basis and are tailored to individual circumstances and liabilities. If you are concerned about being able to pay your tax due to COVID-19, call HMRC's dedicated helpline on 0800 0159 559.
Insurance: confirmation that businesses that have cover for both pandemics and government-ordered closure should be covered, as the government and insurance industry confirmed on 17 March 2020 that advice to avoid pubs, theatres etc is sufficient to make a claim.
Insurance policies differ significantly, so businesses are encouraged to check the terms and conditions of their specific policy and contact their providers. Most businesses are unlikely to be covered, as standard business interruption insurance policies are dependent on damage to property and will exclude pandemics.
Read further detail on all the government initiatives: 

https://www.gov.uk/government/publications/guidance-to-employers-and-businesses-about-covid-19/covid-19-support-for-businesses

Mortgage lenders will also offer a three-month holiday for people in financial difficulty as a result of the virus. Read more here:

https://www.gov.uk/government/news/chancellor-announces-additional-support-to-protect-businesses

Federation of Small Businesses
Read the FSB advice to small businesses, including guidance for employers: 

https://www.fsb.org.uk/resources-page/advice-to-small-businesses-and-fsb-members-about-the-novel-coronavirus-covid-19.html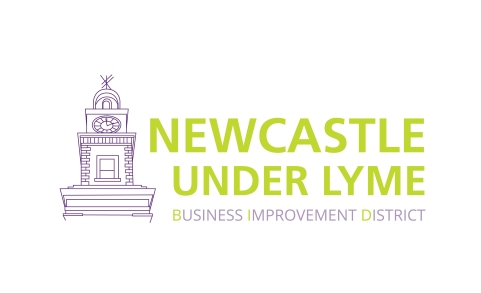 We remain open and committed to supporting our levy-payers. but with immediate effect have postponed any meetings and events.
We are committed to delivering any arranged events when it is declared safe to do so and will release further information in due course.
Please do not hesitate to contact us if there are any specific concerns affecting your business you would like to discuss with the team: manager@nulbid.co.uk
We continue to be in close contact with Newcastle under Lyme Borough Council and will update levy-payers as advised by official sources.
We believe this advice to be the best available as at publication (18/03/20 at 12:30 hours) but announcements are now being made on a regular basis and you should check sources from this date on.